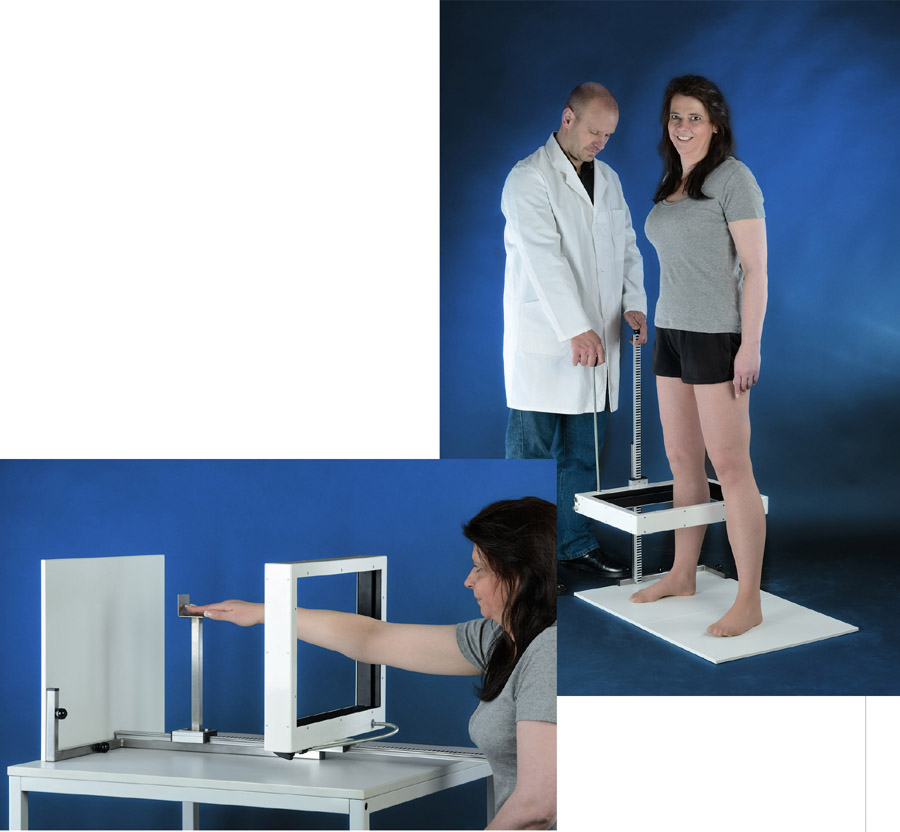 This Perometer system is used where space is limited or when you are off your premises. The the frame weighs no more than a laptop. Nevertheless, the clear width of the frame is 47 cm x 31 cm allowing you to scan objects up to these diameters. Use the flexible handle to move the scanning unit over the measurement object. For scanning legs, the scanning unit is guided over the leg along the vertically positioned driving rail.
For the measurement of arms, an arm support can be attached to the horizontally positioned driving rail.
Between measurements, your device can easily be placed in a rack.